At Deep Roots, Our passion is your hair.
Through education, dedication & love, we have become masters of our craft & strive to maintain beauty, flow, & movement in all that we do. Welcome to the crew.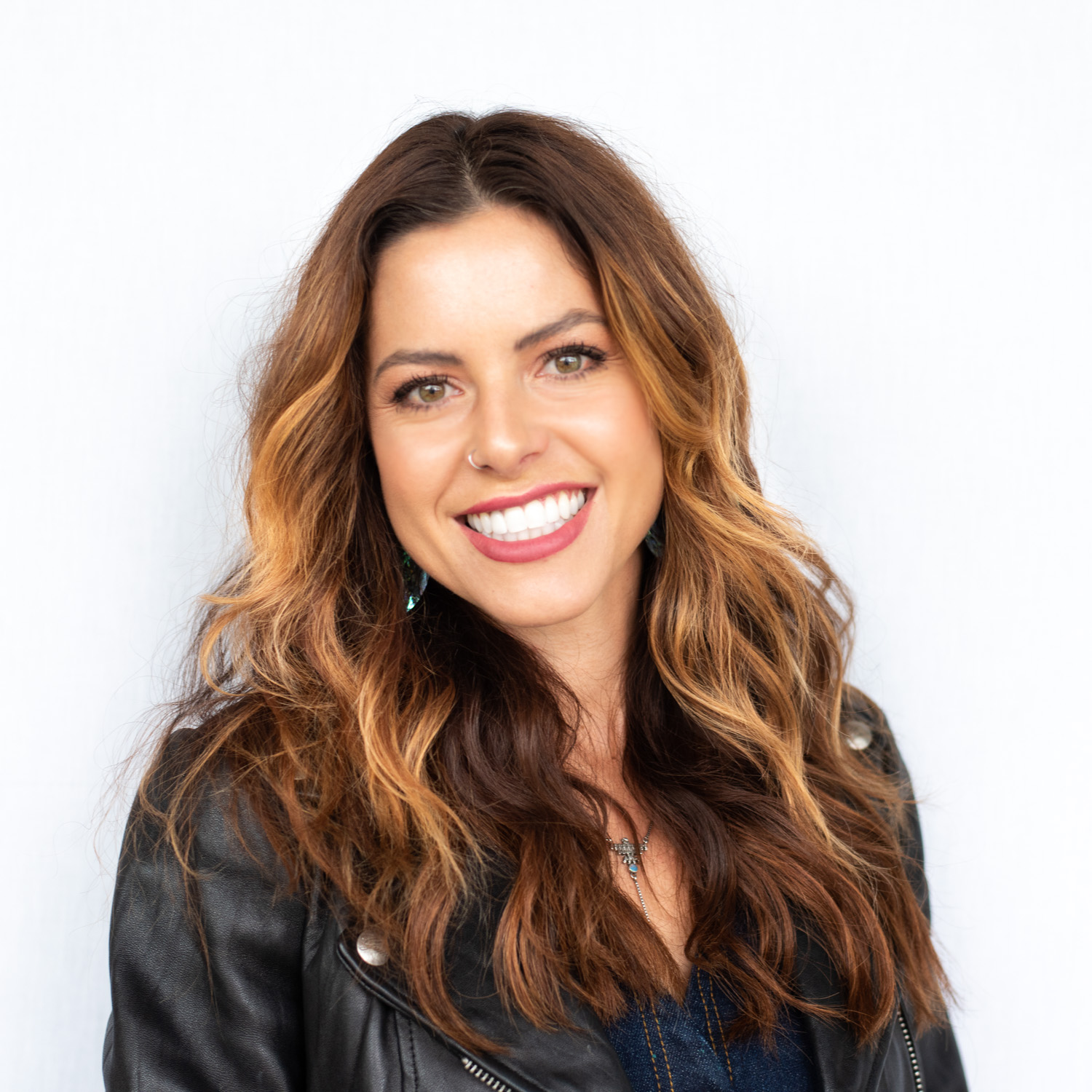 melanie packer - owner, Stylist
Melanie, owner and founder of Deep Roots ATX, graduated from the University of Texas at Austin in 2003. She began her professional career in education as an elementary school teacher, later transitioning into banking, and then in 2009 became a stay at home Mom. In 2011, Melanie knew it was time to pursue her passion for artistic expression and follow her dream of becoming a stylist. After graduating from Avenue Five Cosmetology School in Austin, TX in 2011, she went on to complete a year long apprenticeship under top Davines educator Piyushkumar Ragha. Melanie worked for six years at a premier Austin-area salon, at which time she was ready to move towards her goal of ultimately owning her own salon, and so in 2018 Deep Roots ATX Salon was born!
haven tibbetts - co-owner cedar park, Manager
Haven worked her way through college as the financial manager for an Austin dentist, and continued to work in the field after graduating from The McCombs School of Business at The University of Texas at Austin in 2004, until the birth of her first child. During the years she stayed at home with her three children, Haven managed multiple businesses including Bridon Medical, Straight Typical, and Precision Biologics. Haven has always had a passion for fashion and the beauty industry, and how something as simple as a new haircut can give a women confidence! Her love for people and business makes managing Deep Roots ATX Salon a perfect fit! Haven will be co-owner of the Deep Roots location in Cedar Park, and will be offering Plasma Fibroblast Skin-Tightening at the new location; this treatment shrinks and smooths loose skin by harnessing the benefits of plasma flash to stimulate the body's own collagen and elastin.
kayla davis - assistant manager
Kayla has long been intrigued by the beauty industry, and has over ten years of customer service experience. Moving her way down south from Wilmington, North Carolina to Austin, Texas, she brings southern charm to the salon while executing exceptional customer care for our Deep Roots clients. After many years in Austin's infamous nightlife industry, Kayla has segued into the beauty industry. As the Assistant Manager, Kayla's attention to detail is key to her success in helping to keep Deep Roots ATX Salon running smoothly.
A Goonie at heart, Angie has been in the hair industry for close to 30 years. In 2013, she decided to become a cut specialist, which then evolved into her adoption of dry cutting, which is a softer, more organic approach to cutting hair. She enjoys giving each haircut the best possible "version" of itself, one that compliments both the hair and the wearer. Bringing out the unique magic in each person she sees.....that's a good day! Angie has an impressive education in cutting, with dry-cutting workshops under Jon Reyman, cut workshops with Gerard Scarpaci, Susan Ford, and Joel Torres, and further cutting education under Buddy Porter.
Heather was influenced to become a hairstylist by her grandmother and aunt, both of whom were stylists. She went to cosmetology school at Seguin Beauty School, and from there went on to work in a salon for six years in New Braunfels. Upon moving to Austin, Heather discovered that balayage was her true passion, and her love for hair grew even deeper. Heather has been working in the hair industry since 2013, and specializes in balayage, updos, and boho braids, and is certified in Hot Head extensions. She has taken hair education courses everywhere from San Antonio to NYC, and is always looking to keep up with the latest trends. She loves making people feel beautiful, happy and more confident than they did before they sat in her chair. It is a beautiful thing when a passion and a career come together!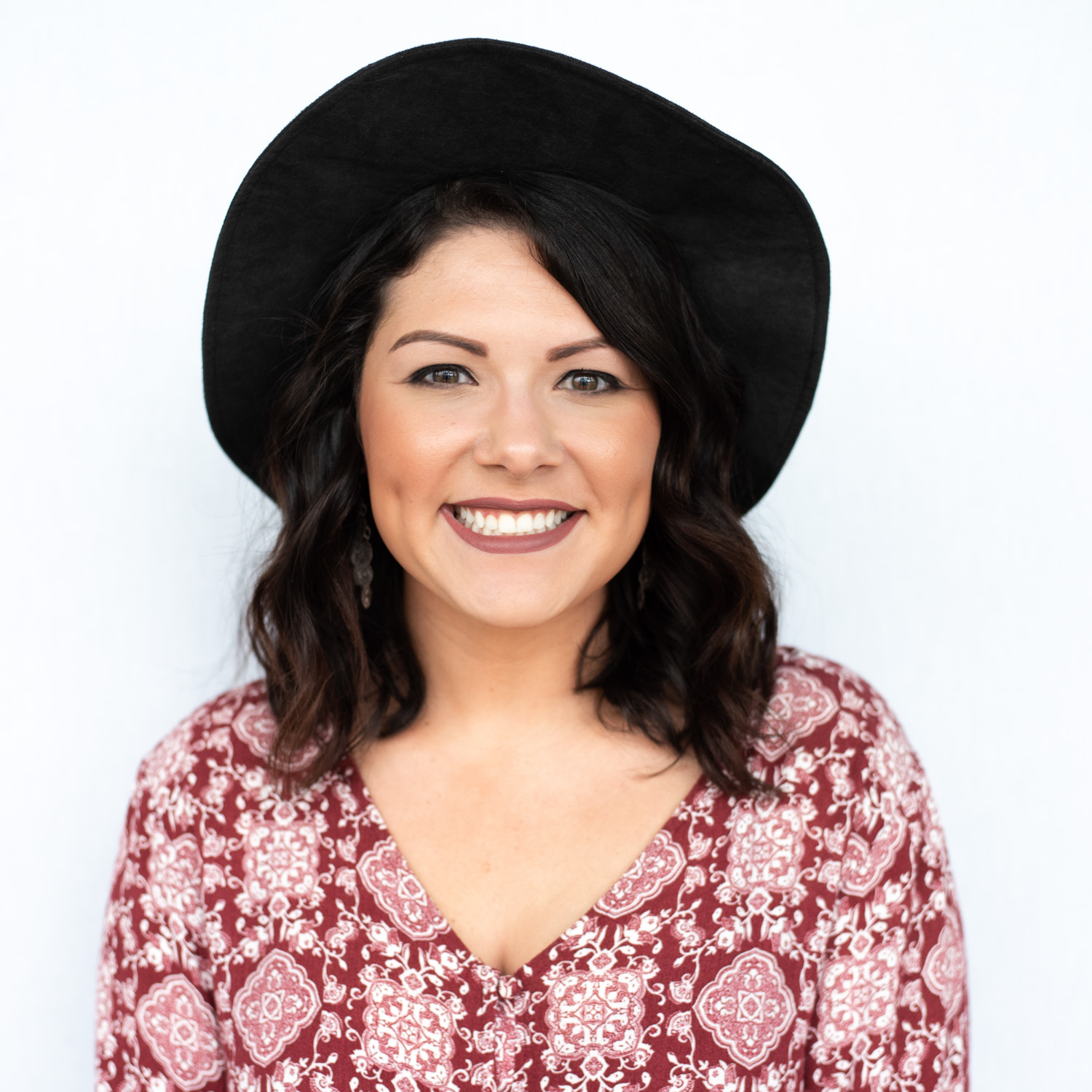 Alexa has always loved doing hair. After graduating high school and spending a few years attending Sam Houston University, she decided it was time to pursue her true passion of working with, and styling hair. She attended Baldwin Beauty School and later joined Deep Roots Salon. Whether she's doing color, a cut or bridal hair, she's always ready for the next challenge and excited to build new relationships. Her favorite thing about being a stylist is creating a look that truly expresses her clients personality, and seeing their inner "Beyoncé" come out when they take their first look in the mirror.
Kelsey always knew she was passionate about everything beauty from a young age; she attended Avenue Five Institute in Austin a month after graduating high school. Upon graduation from Avenue Five, she apprenticed for a year and then began working as a stylist. Kelsey fell in love with balayage, cuts, extensions, bridal hair, and makeup. Kelsey has taken classes from Jenn Malone, Michelle Zeller Porumb, Joel Torres, and Buddy Porter, and her work has been featured on sites including @hairbrained_official @davinescolor @maneinterest @hairtalkusa.
Inspired by beauty, art, travel and culture, Cassie incorporates all of her passions into her creations in the salon. She specializes in keratin smoothing treatments and balayage, creating a beautiful harmony of dimensional color and smooth, shiny hair. Growing up in Los Angeles, CA, Cassie trained in her hometown, and then continued her education by apprenticing at a trendy salon in Manhattan Beach; the sun-kissed beach look inspired her to perfect the art of balayage. Cassie followed her wanderlust to the other end of the pacific in Sydney, Australia, where she spent one year taming tresses at an upscale salon in the city centre. Cassie has taken cutting courses with Vidal Sassoon educators, is certified for a variety of different keratin smoothing treatments, and is very excited to bring her experience to the colorful community of Austin!
Elizabeth 'Liz' Taylor - Stylist
Elizabeth has always had a passion for dance, style, and a deep appreciation for color, which grew and evolved into doing what she loves most: coloring hair. She attended college in Austin, TX for a few years and then decided to move to New York to pursue her dreams of working in the cosmetology industry. Elizabeth spent seven years in NY and trained at Carsten Institute of Cosmetology in Manhattan, and once established at a NY salon, decided to specialize in being a balayage colorist. With some of the best training available in NY to prepare her, Liz recently decided to move back to Austin to advance her career. Elizabeth enjoys helping her clients feel their best about their hair color, and giving them confidence in their appearance.
Although born in Texas, Robert spent most of his early life in Georgia. Upon graduating from high school and longing for a new adventure that would challenge him to his fullest, he packed up all his belongings and moved west. Upon landing in Austin, he quickly realized that the beauty industry was his calling.
Robert did his training at the Aveda Institute, and has worked in Austin doing hair for the past five years, and attends a minimum of five or more advanced education classes a year. He specializes in balayage, blondes, natural hair-color, dry-cutting, styling, and extensions.
From behind the set to behind the chair, Robert wants to bring out the beauty in both you and your hair. Wear that mane proud!
Jackie has been in the professional beauty industry since 2012. After graduating from Belmont University in Nashville, TN with a BA in Music Business, she set off to NYC to pursue a career in the music industry. However, her passion for beauty brought her back home to Texas to pursue her true calling in the hair industry. Working for brands like UNITE and Kenra Professional, she has led sales and education teams as well as color education and product trainings for distributors, salons, and stylists. Fascinated with the creative aspect of the industry, she enrolled at the AVEDA Institute in Austin, TX where she graduated class valedictorian. She was also named the AVEDA regional winner in the NAHA 'Student of the Year' category. After training under dry-cutting master, Angie Cheatham, she has found her home as a cutting specialist at Deep Roots Salon. In addition to dry cutting, Jackie is also certified in FreeSpirited hand-tied extensions, as well as HotHeads tape-in extensions.

Always carrying a smile and positive energy, Ashley has an incredible passion for helping others feel their very best. After graduating from Avenue Five Institute in 2008, she apprenticed and worked as a stylist at a local salon in Austin, but her free spirit wanted to pursue other ventures. After taking a break from the industry, she decided her heart truly lies in the salon. She trained under the talented Melanie Packer and completed the Deep Roots color program. She has done additional training with Joel Torres, Jenn Malone, and Michelle Porumb. Ashley loves long beautiful mermaid hair, blondes, balayage, and curls. She is always super excited to create magic and help her clients feel beautiful inside and out!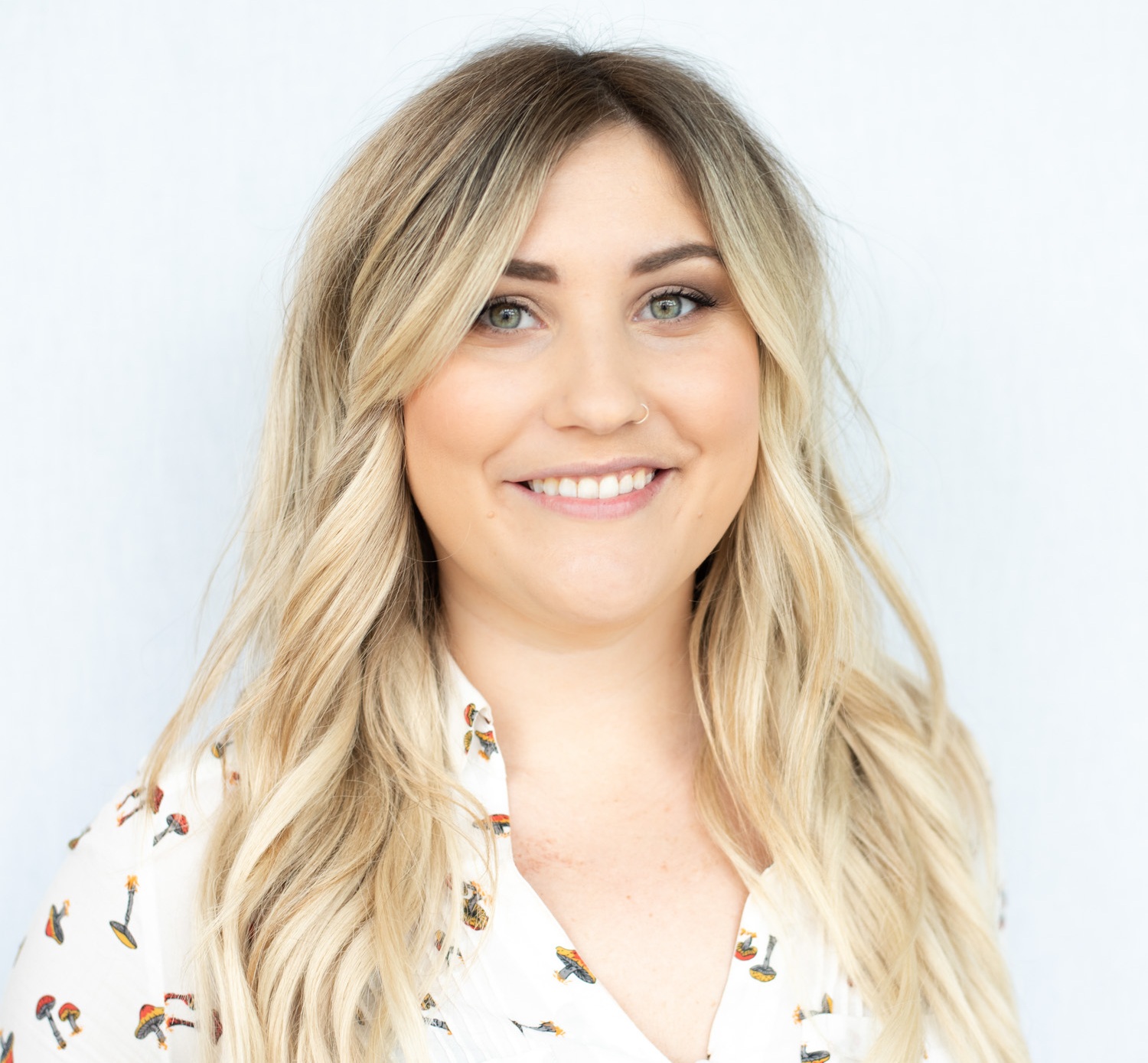 Sheena Sinclair - Stylist
Sheena is a midwest girl at heart, who finished college and moved to NYC to work in the fashion industry, but in 2012, needing something to feed her creativity, she discovered the art of hair. Sheena is super passionate about education, which led her to become a color educator, even traveling to Italy to train. She then honed her skills in sunny Southern California where she learned the art of all things blonde. From natural sun kissed blonde to brunettes looking for dimension to all out edgy blonde (Gwen Stefani eat your heart out). She enjoys customizing color for every client based on their skin tone, desired maintenance, and personality! She also loves teaching clients how to replicate salon worthy hair at home and take away the guess work of what products/styles are right for you. Outside of work she enjoys yoga, all things food, and animals (She currently has puppy fever, and yes she wants to see all of your dog photos!).
Alexis knew at the early age of ten years old that hair and make up was her passion, and went straight into beauty school a month after graduating from high school. After graduation from Baldwin Beauty School in 2009, she began a one and a half year apprenticeship at a prestigious salon in the Austin area. She then continued her beauty journey, spending the next seven years improving her skills at a local salon as a senior stylist. Alexis does color, cuts, bridal hair, make up, hair extensions and balayage. She is well known for her love and expertise at balayage, and has discovered that the ability to paint hair and give each client a modified personal look truly EXCITES HER!
Mandy is an Austin native who started her career in the beauty industry in 2000 while studying Kinesiology: Health Promotion and Fitness at the University of Texas. After graduating in 2004, she decided to pursue a career that would allow her to utilize her talents in hair and makeup as well as make people smile. One of Mandy's true passions is getting to know people and finding a way to make them look and feel their best by bringing out their natural beauty and spirit. She believes every appointment is an opportunity to make someone's day better. Since 2005, Mandy has worked as a hair color specialist for both Avant Salon and Propaganda Hair Group in Austin, TX. Throughout her career, she has cultivated her expertise from many years of continuing education and exclusive training, always exploring new ways to offer her clients the best service possible.
Rachel was born and raised in McKinney, Texas. Rachel grew up shaving and braiding her barbies hair. This is when she knew she wanted to be in the beauty industry. She moved to Austin in 2011 where she decided to pursue her career. Rachel graduated from the Aveda institute in 2013. She has studied and taken classes under Dusty Rhode, Alberto Rosell-Davis, Cass Peña, Melissa Topp, and Sara Pestella. She enjoys balayage, baby lights, extensions and styling hair! Rachel thinks the best way to express herself is making people feel beautiful through hair. She thinks you can make a persons day/ change a way someone thinks about themself by feeling confident in there color. After all... hair is everything!
Allison had a knack for styling hair from a young age. After attending the Aveda Institute Austin she moved to Richmond, Va where she spent eight years working behind the chair at a prestigious Aveda salon. She has continued her education in NYC, D.C. and Baltimore, taking classes from Lupe Voss, Ian Michael Black, Jon Reyman, Dusty Rhode and more. Over the years, Allison has become enamored with natural looking, lived-in colors and has a passion for soft, romantic bridal updos and braids. She has worked on award winning wedding hair teams in RVA and ATX. With many weddings under her belt, she has honed her bridal skills by taking classes with well-known stylist Stephanie Brinkerhoff (@hairandmakeupbysteph) and has even taught styling workshops herself. Allison has a calm and easygoing personality that contributes to the relaxed feeling her guests get when they sit in her chair. For her there is nothing more rewarding than seeing a client glow when they love their hair.
Originally from Austin, Chloe has been passionate about art and working with people to create amazing, unique looks since she was young. Being a hairstylist is just one of the many ways in which she is able to express her passion for art. By the age of twelve, Chloe knew that she wanted to be a hairstylist, and by the time she turned fifteen she had already started cosmetology school. She graduated at seventeen from high school with a cosmetology license. After living in Tucson for eight years, she moved back to Austin in May 2019 for more opportunities to learn and be inspired. She is currently an apprentice in the Deep Roots haircutting program, and although she is specializing in cutting, she also loves prom and wedding updos, and braiding is one of her strong points! Her work has been published in IMIRAGE Magazine fashion editorials, and she has also taken an educational class in Updos & Haircutting under Martin Parsons.
Neilani Barcias - APPRENTICE
Neilani has always been inspired by fashion, art, and everything in the beauty industry. Being from a small town in Louisiana where there wasn't much in the way of creativity or style, she would watch and replicate hair and makeup looks for fun. She always did her own hair and makeup for homecoming and prom, as well as her friends. Upon graduating high school, she moved to Texas for college where she studied nursing for two years. Although she continued to do hair and makeup on the side, in her heart she just knew that being a nurse wasn't her path. She quickly realized it was time to make her passion for hair and makeup her full time job. She recently graduated from Avenue Five Institute where she discovered her love for hair lies in color. Neilani is currently an apprentice in the Deep Roots color program, and is excited to be on this journey.
KAssandra Lemus - apprentice
Kassandra is known for her creativity and love for art. Trying to find a way to combine her artistic expression with work, she decided to get her license in cosmetology. She attended Central Texas Beauty College for a year before graduating in 2018 and dreamt of specializing in fashion colors, balayage, and smoothing treatments. After school she worked as an assistant for at a south Austin salon and decided to make a change by furthering her skills closer to home. Kassandra has attended many color education classes, such as a vivid course with Shell Vega at Princess ATX, the Behind the Chair Tour in Dallas, Masters of Balayage, Chi and Joico color education classes, and attended the Armstrong McCall Hair Show. After auditioning her vivid hair photos, Kassandra is now a member of The Unicorn Tribe, an Instagram page dedicated to featuring vivid hair artists across the globe. Her ultimate goal is to become an educator for vivid colors and to make each of her clients feel beautiful in the salon!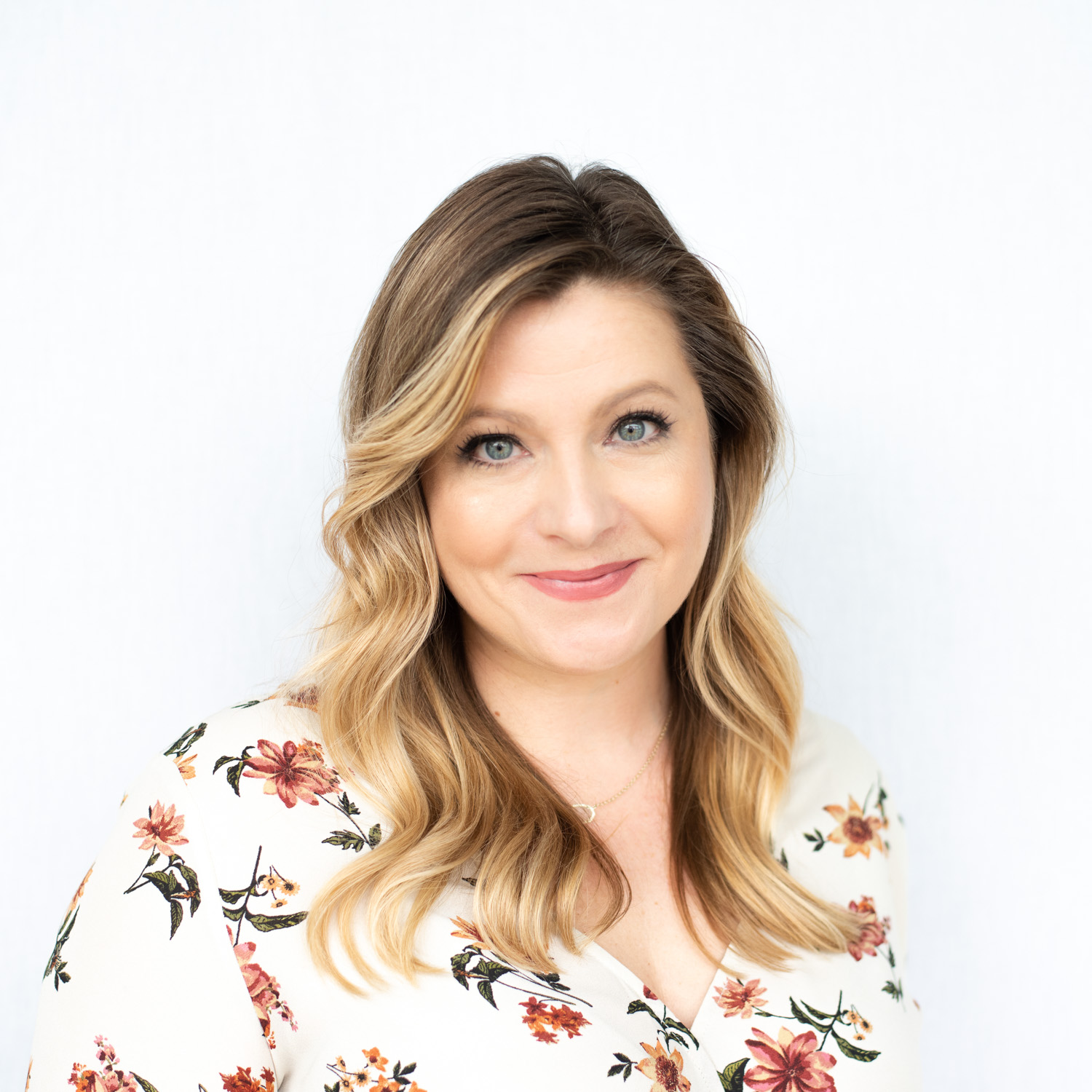 Tiffany Martinez - Beauty concierge
Tiffany is a Texas girl, raised in the ATX, who has spent the last 20 years investing in her daughters and raising the next generation of educated, empowered women; one at UT Austin and one at Duke. Prior to joining the Deep Roots family, she used her degree in advertising and mass communication to lead a team of sales professionals as director in a family-based food services organization and expanded the practice of Austin area surgeons for 10 years consulting as a medical marketing specialist. After leaving the corporate world to care for her ailing mother, she was inspired to rejoin the workforce in support of her friend Melanie and the team of amazing stylists at Deep Roots ATX Salon. Ever the people person, Tiffany enjoys interacting with clients from start to finish, pairing them with the perfect stylist and seeing them leave with a smile on their face.